Select the 'Wire Manager' 
 button from the Linear Draft toolbar. 
The 'Wire Manager' form will be displayed. Select the auxiliary wire you want to edit from the 'Selected Wire' drop down menu.

Select the structure at where you want to edit the wire and click 'Edit' on the right hand side.

The 'Configure' form will be displayed and will allow you to make adjustments.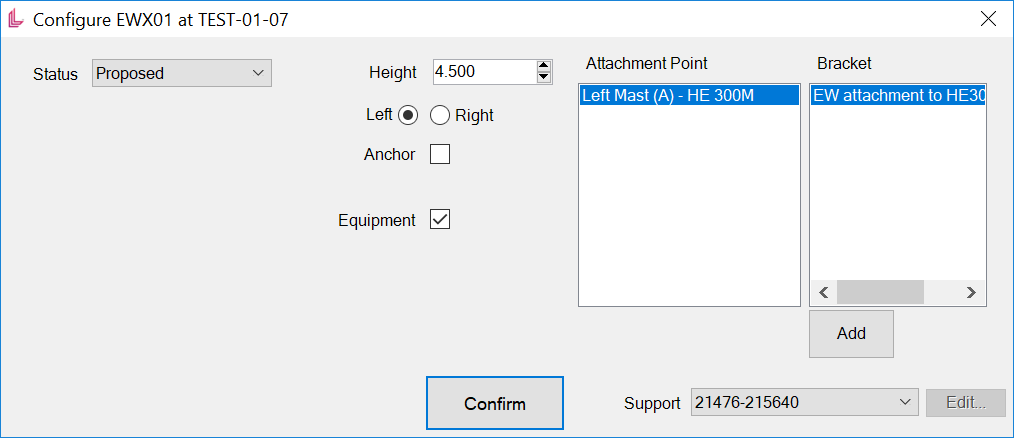 Click 'Confirm' to accept.