1. Run Installer
2. Click 'Next'

3. Take note of the installation location
4. Click 'Next'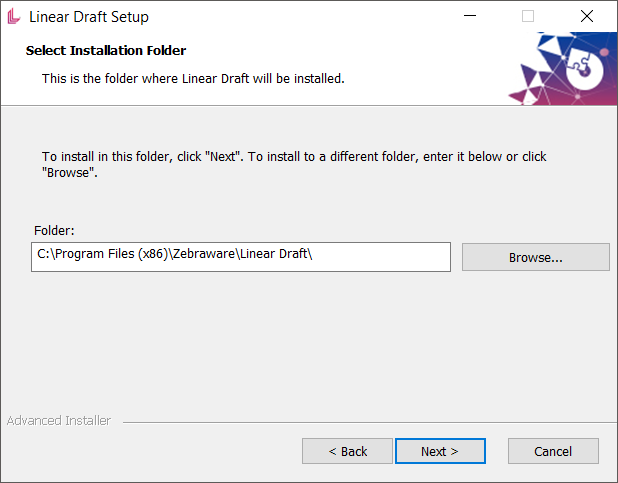 5. Click 'Install'

6. Accept any security dialogues which may appear
7. Click 'Finish'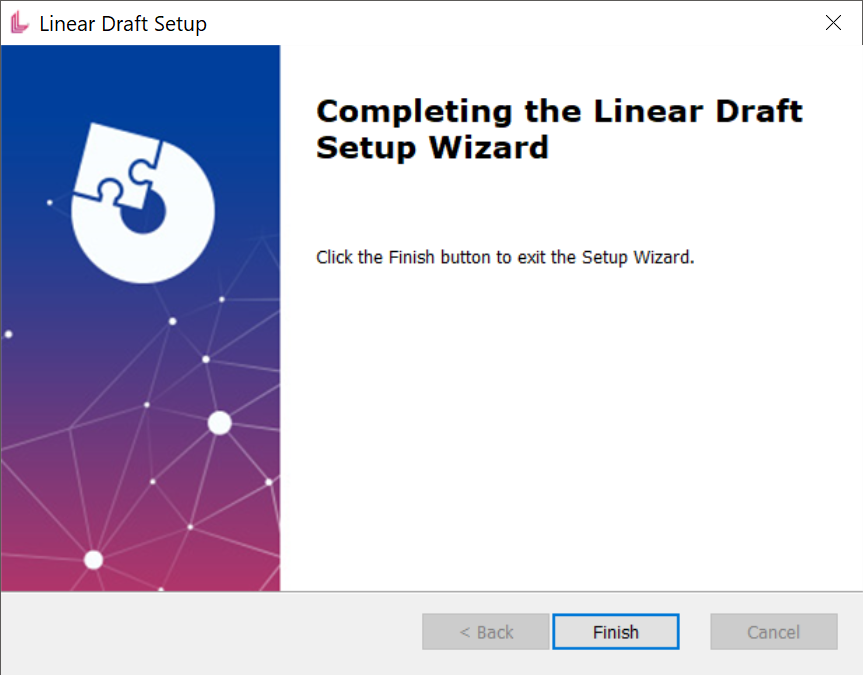 8. Navigate to the MicroStation CONNECT Edition standards configuration folder, usually located at:
C:\ProgramData\Bentley\MicroStation CONNECT Edition\Configuration\Organization\standards.cfg
9. Open the 'standards.cfg' file using a text editor
10. Add the following to the end of the document (using the install location from Step 3):
MS_ADDINPATH > C:\Program Files (x86)\Zebraware\Linear Draft\Connect
MS_GUIDGNLIBLIST > C:\Program Files (x86)\Zebraware\Linear Draft\Connect\Menu\MicrostationConnect.dgnlib
 N.B. The above text is correct if Linear Draft has been installed in the location 'C:\Program Files (x86)'. If Linear Draft is installed in a different location, then you would need to edit the text, on both lines, accordingly.  
Once the additional text has been input, the 'standards.cfg' file will look like the image below:
Save and close the document.
Linear Draft will now be installed on your workstation, you will now be required to load in the Linear Draft Toolbar. To do this, follow the steps below:
Open a MicroStation file and navigate to 'Tool Boxes'. This can be found by using the shortcut 'Ctrl+T'.
Scroll down the list and check 'Linear Draft - Custom'. 
Click 'OK' to continue.
The Linear Draft toolbar will now be displayed in your MicroStation window and Linear Draft is ready to use.